3D Modelling in Care Home Design
3D models provide a realistic and detailed, "as built" view of a building, enabling our clients in the care sector to visualise what their residential care home or extra care scheme will look like when completed.
Harris Irwin was an early advocate of the 3D design technology, and it is the reason we have our own in-house 3D visualiser, Brodie Lewis.
Brodie brings our architects' ideas to life, taking plans, architectural illustrations and other reference materials and using these to produce photo-realistic 3D images (and even animations) of proposed buildings and developments.
With a degree in animation, Brodie works within 3ds Max, comprehensive software used for 3D design, modelling, animation, and rendering.
He uses the software to produce computer generated images (CGI's) which can help colleagues, clients, planners, and other stakeholders see how a scheme will look and, even more importantly, how it fits into the existing streetscape.
The CGIs we produce not only show the actual building but can also include people, cars, trees, flowers, and bushes, giving our clients a truly realistic view of the scheme before they break ground on it. This helps them to envision and the space, make adjustments (if necessary), select the correct materials and much more.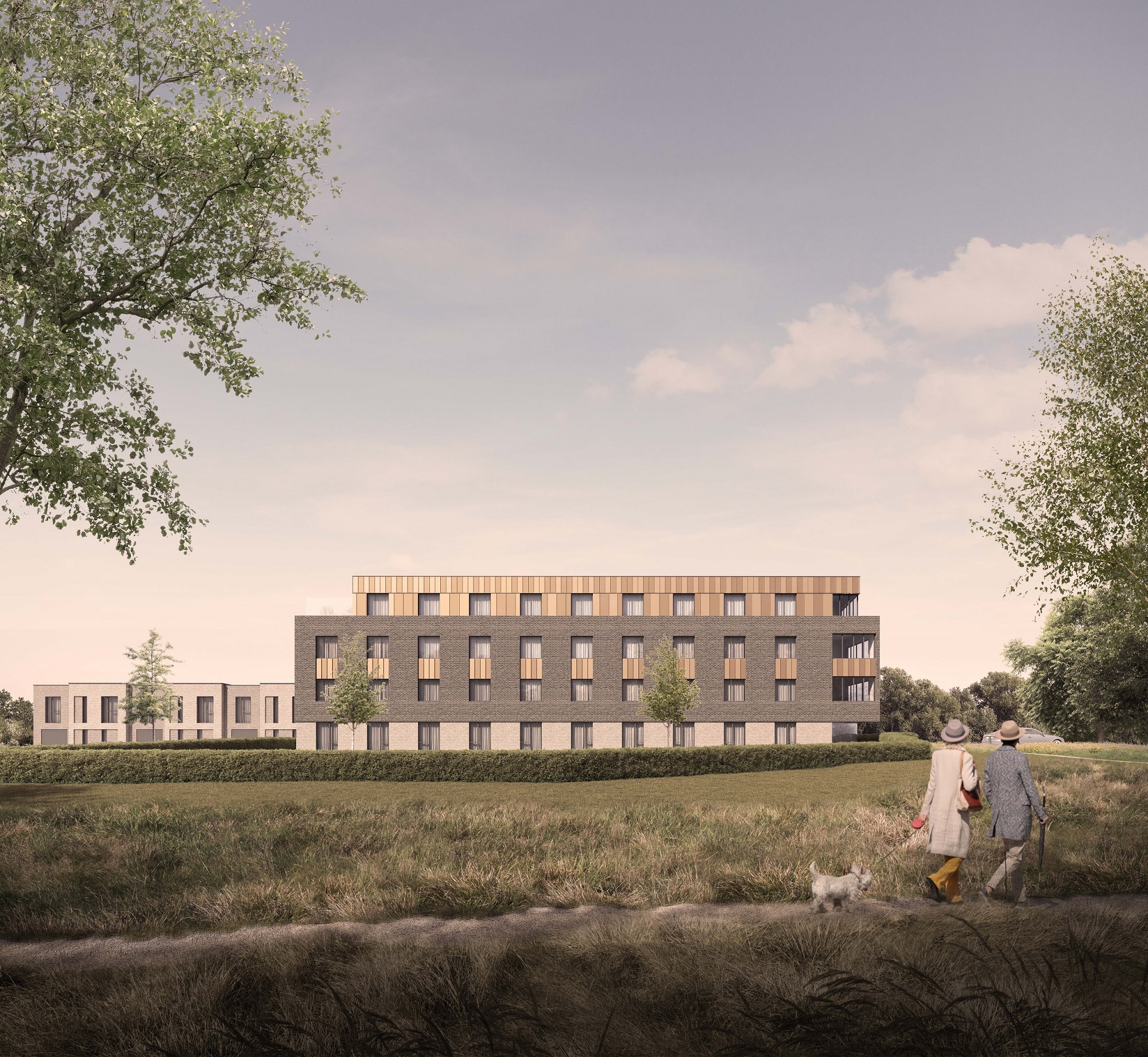 And they also play an important part in the eventual marketing of the building, enabling people who require care to get a true picture of what their future home will be like. This is helpful as some architectural illustrations such as elevations and floor plans are hard to understand to the untrained eye.
Depending on client preference, we can provide a range of visuals showing all aspects of the building and its surroundings, and these can be adapted as the planning process progresses.
Using his animation skills, Brodie can also produce 3D aerial flyovers or internal walkthroughs which add even more to the overall visualisation process. Just like a 3D movie, a 3D model enables the client to get a feel of how things will be laid out. They can walk through the entry of their future home, 'sit' in the lounge, visit the bedrooms, and spend time in the gardens, all before a brick has been laid.
When it comes to 3D modelling in care home design, it's very safe to say that a picture, or in this case a 3D visual does paint 1,000 words!