26th May 2022
£9 million care home
Work on a new £9 million care home designed by Harris Irwin is underway in North Yorkshire.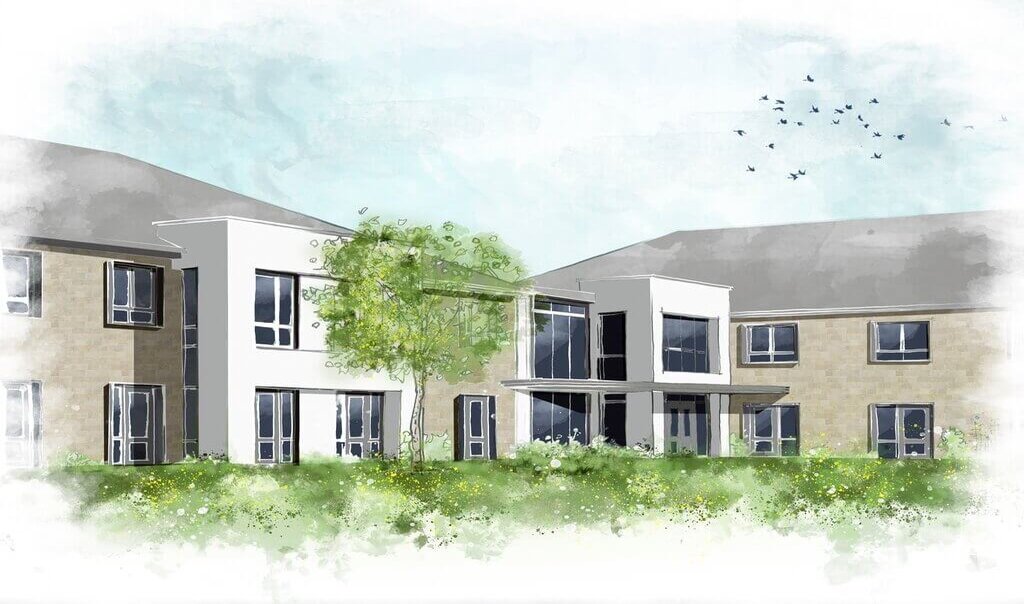 Demolition of an existing home owned and operated by our client Barchester within the grounds of Scarthingwell Park, Tadcaster, has started and this will then pave the way for the building of the new 66-bedroom home.

The two-storey facility is being developed by Barchester to meet local demand and when completed in September 2022 it will provide modern, high-quality accommodation and care, including for people with dementia, in a beautiful setting.
Highfield Care Home will offer a variety of lounge, dining, and communal spaces with pleasant views, that are close to the living spaces.
Most ground floor bedrooms will have direct access to outside space, and a number of safe external terraces will be provided for first floor residents.
The building design draws references from the former Scarthingwell Hall, as well as the adjacent Grade 2 listed church.
Architect Richard Woodcock, an Associate at Harris Irwin, said: "We took the decision to put the church as the focal point of the site, sitting within well landscaped grounds within the Green Belt.
"The design has been developed to be a sympathetic addition to the site yet clearly contemporary.
"A simple palette of materials has been chosen with natural stone being chosen for the most visible elevations, and simple uncomplicated detailing will ensure the building has a quality befitting of is setting.
"It's an exciting project and we're looking forward to working with our client Barchester to help deliver a truly outstanding care facility."