15th November 2022
Creative side
On Friday 1st of November, some of our staff took a couple of hours out of their day to explore their creative side.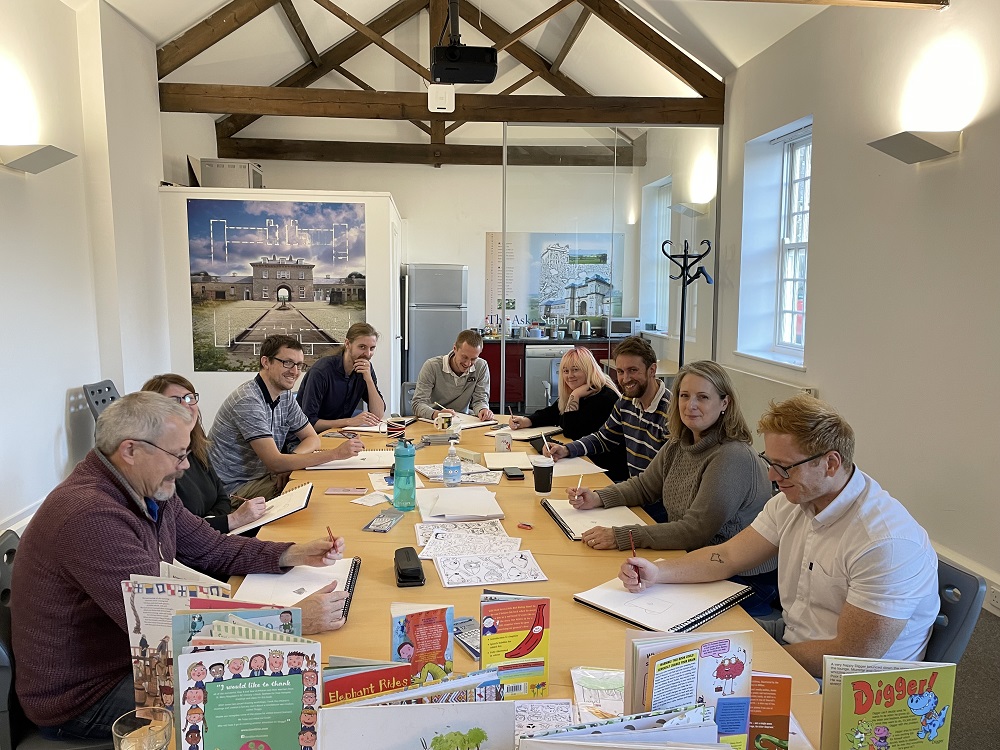 And in this second art workshop aimed at letting people reconnect with the basic enjoyment of drawing, children's book illustrator Liz Million encouraged everyone to release their inner child.
Liz has been an author and illustrator of children's books since 1992 and in the workshop, organised by our internal Culture and Morale group, we left our computers behind and picked up a paper and pencil, this time to draw dinosaurs and monsters!
Our first workshop in October, where we worked with artist Neil Pearson to sketch the buildings around our head office at Aske, was very different but both were equally very enjoyable and a great way for staff to return to the thing that eventually led to them working at an architectural practice.
We learned a lot about Liz's journey in illustration and she shared some great tips on using basic shapes to form the basis for drawing/illustration.
Our Culture and Morale group are now busy planning the next events, so watch this space…..