30th June 2021
Cricket sponsorship
Harris Irwin is used to hitting the opposition for six and now it is helping young cricketers do the same.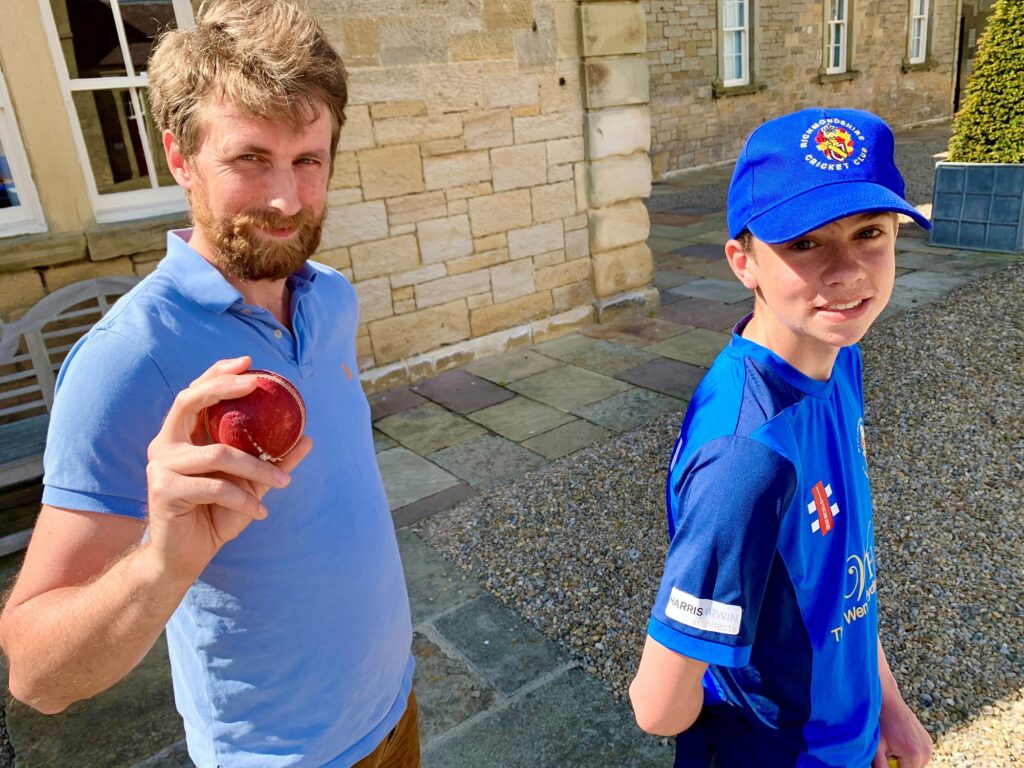 The practice is sponsoring the Richmondshire Cricket Club youth section during the 2021 season.
This means its logo can be seen on the shirts worn by the different age groups who play for Richmondshire, namely the under-9s, under-11s, under-12s, under-13s and under-15s team.
This year, for the first time, the various Richmondshire youth teams are wearing the same blue shirts with a select number of sponsors, mirroring the shirts seen in professional leagues such as the Indian Premier League (IPL).
And with over 100 shirts sold this season, and with the teams playing across North Yorkshire, Teesside, and County Durham, it means the sponsors' names will be seen far and wide.
Harris Irwin Managing Director Mike Irwin said: "With our head office on the outskirts of Richmond, we've always had a keen interest in what's happening in the local community and were aware that the cricket club has a thriving youth set-up.
"We were therefore delighted to be asked to be one of the sponsors for the 2021 season as we a strong supporter of grassroots sports like this.
"The new shirts are very striking and hopefully they will bring all the teams the very best of luck in their respective competitions."
Mike White, Richmondshire Cricket Club Junior Chairman, said: "We wanted to move away from the traditional whites as the juniors are used to seeing their heroes play in different colours in limited overs cricket and so we opted for the blue shirts with IPL-style sponsorship.
"The shirts are already drawing envious looks from the teams we are playing and hopefully they will give us an added advantage as we progress through the season.
"We couldn't have kitted out the whole junior youth section without the support of companies like Harris Irwin, so we would like to thank them for their generosity."