19th October 2020
Hands on experience for Tommy
Tommy Callender has chosen to be the architect of his own destiny by joining a North Yorkshire-based practice before he starts university next year.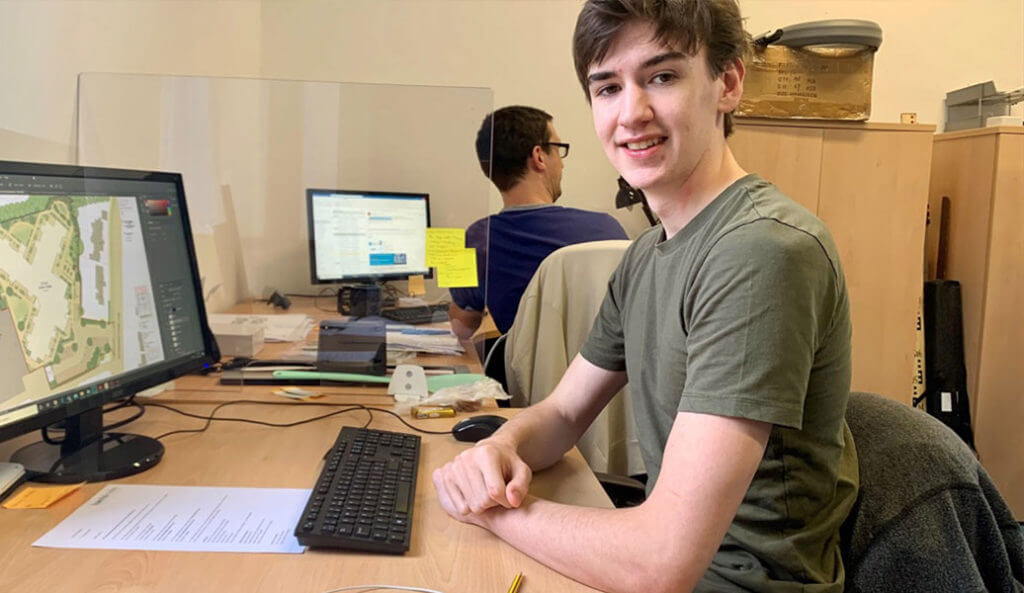 The 18-year-old could have taken up his place to study a degree in architecture at Leeds University this year, but with the uncertainty over Covid-19 and wanting to gain more hands-on experience, he is now working at specialist healthcare architectural practice Harris Irwin.
Tommy opted to study architecture over other subjects such as computer science and applied physics as a result of work experience he had at Richmond-based Harris Irwin in 2019.
He explains: "I had a short placement when I was at Richmond School and then came back to work here last summer and really enjoyed it.
"I always wanted a career doing something creative where each task is different and had many career choices in that respect, that was until my placement with Harris Irwin.
"During this placement I was tasked with designing a three-bedroom house and I found the process of this incredibly enjoyable and engaging.
"This inspired me to look further into a career in architecture and now I have a place waiting for me at Leeds University in 2021.
"Harris Irwin is a great place to work in. Everyone is friendly, I am getting paid so I can save to help with university costs next year and I am learning things which will stand me in great stead when I start my course, so it's an ideal situation."
Harris Irwin Director Ian Holme said: "Harris Irwin has always been keen to encourage and mentor young architectural talent in our area and Tommy is a great example of this.
"We're delighted to have him on the team for the next 12 months and are looking forward to helping him develop so he has a fantastic head start when he starts university next year."