21st June 2022
Practice Day
Harris Irwin recently welcome all staff to its northern head office for a day together. The 'Practice Day' also provided an opportunity to officially welcome new members of staff who have joined since the last event in October 2021.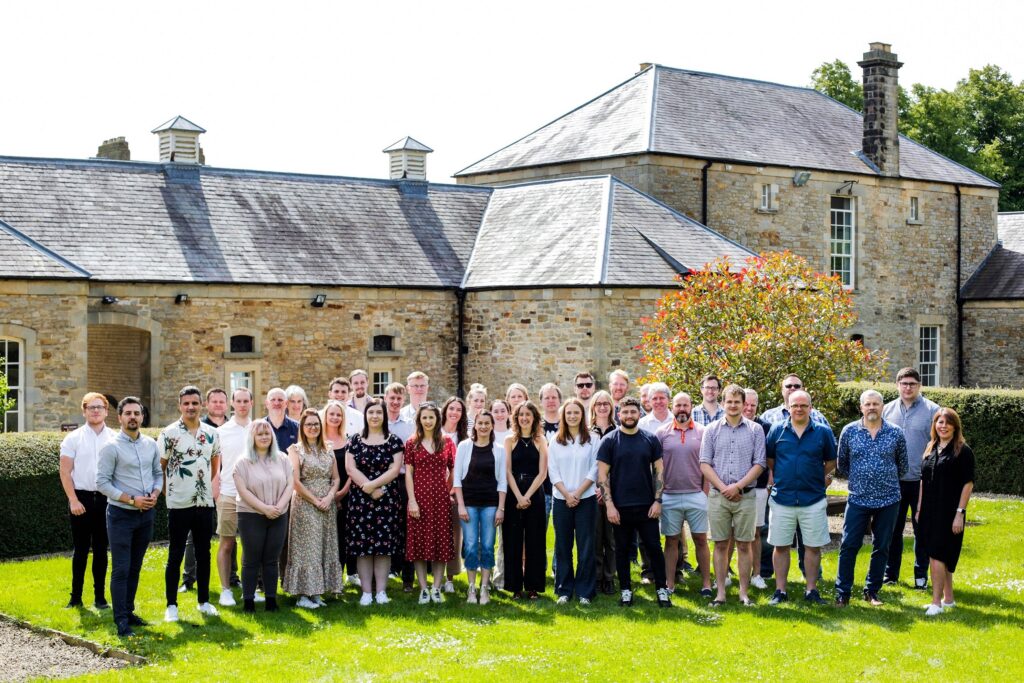 The day started with a talk from the Practice Directors. They particularly focused on how Harris Irwin is rising to the challenge of a changing world by making sure that the practice remains highly trained and skilled through our in-house training programmes.
The Directors thanked all the staff for their hard work over the last 12 months and special mentions were given to Richard Woodcock, who has been promoted to Associate; Juliette Irwin, who has been promoted to Director; Angela Crosby, who is now a fully qualified Architect; and Kayleigh Gorman, who has just successfully completed her part II qualification
They also announced that the Practice will be launching a in-house competition in the autumn on the subject of sustainable design.
Following the Directors' presentations, everyone present took part in a team-building exercise which consisted of making a bridge spanning at least 50cm of open space using only paper straws. Extra points were awarded for design, height, and strength. Practice Associates Ian David and Richard Woodcock devised and scored the final creations.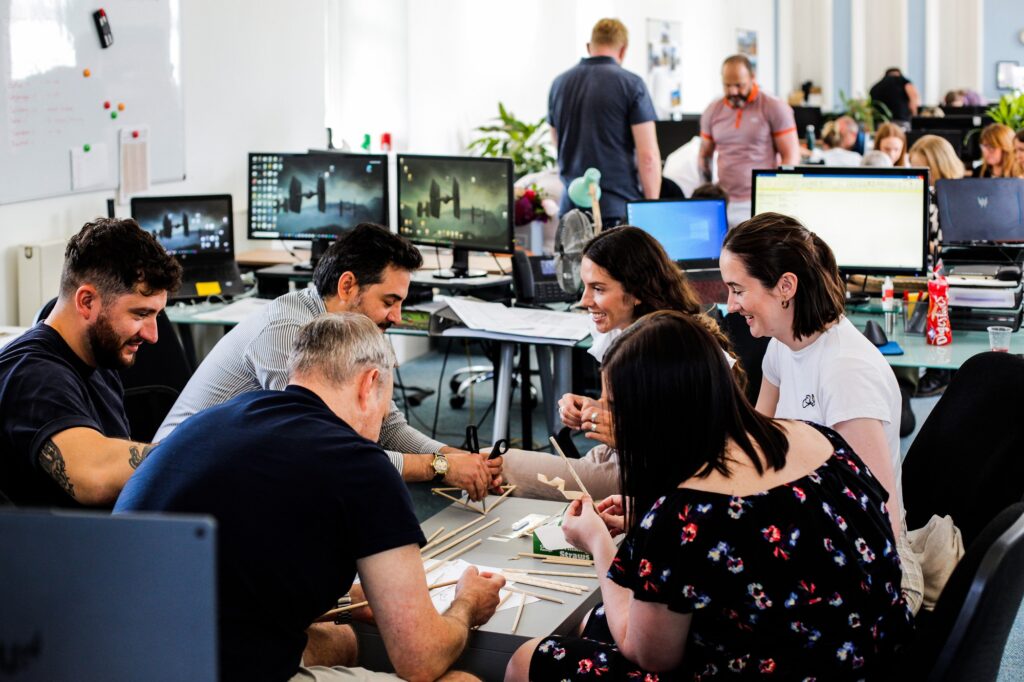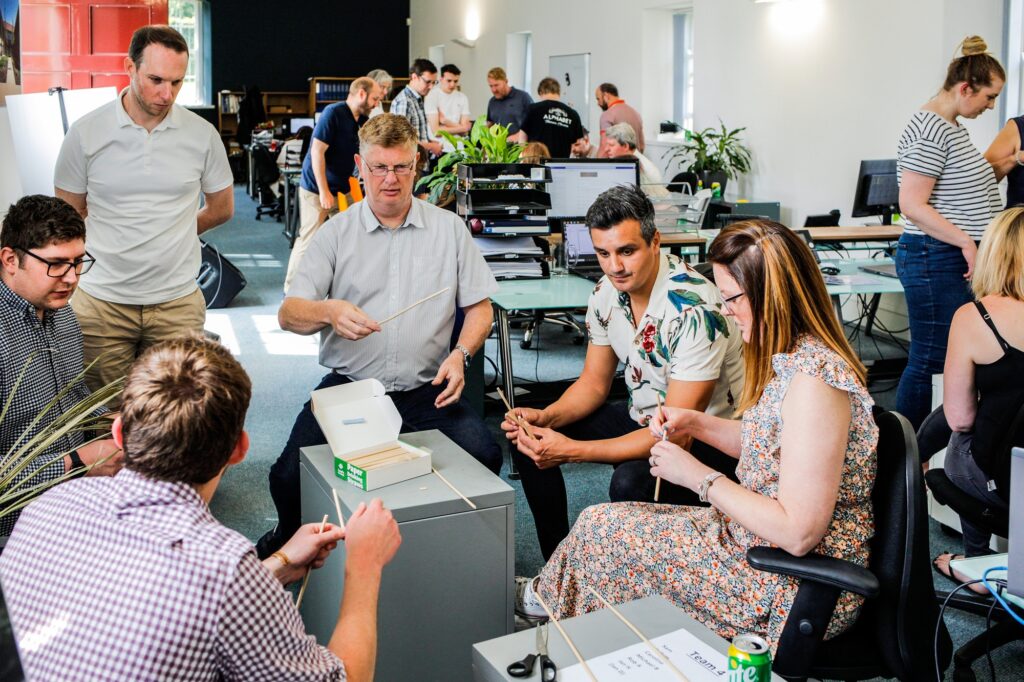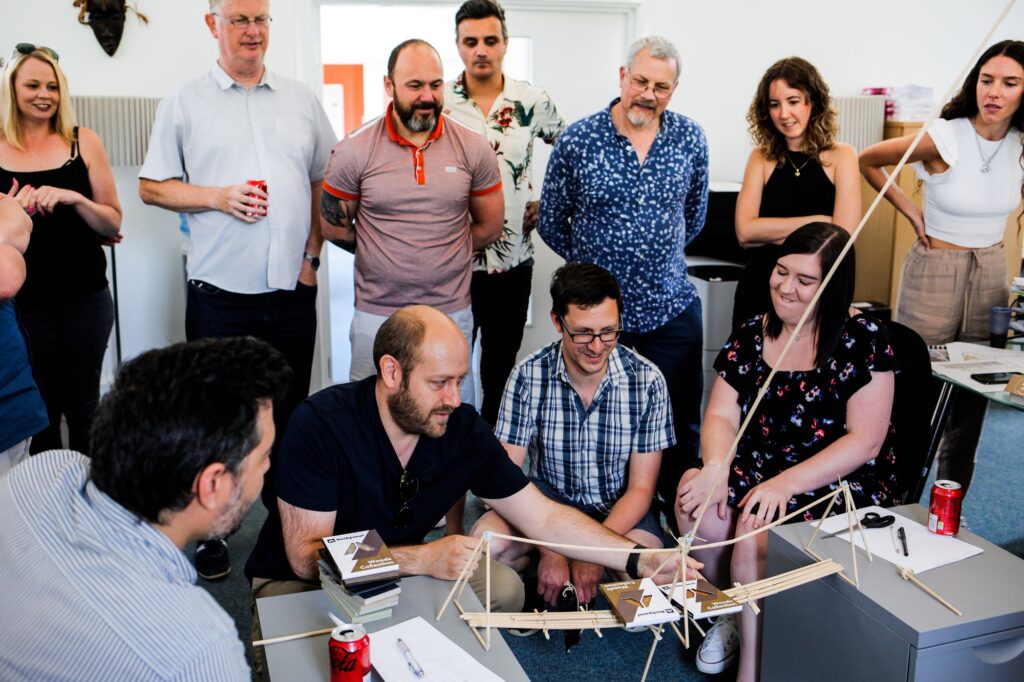 There then followed a quiz devised and hosted by Designer Simon Lewington; and then everyone adjourned to the Angel Inn at nearby Gilling West for Friday afternoon drinks and barbeque in the sunshine.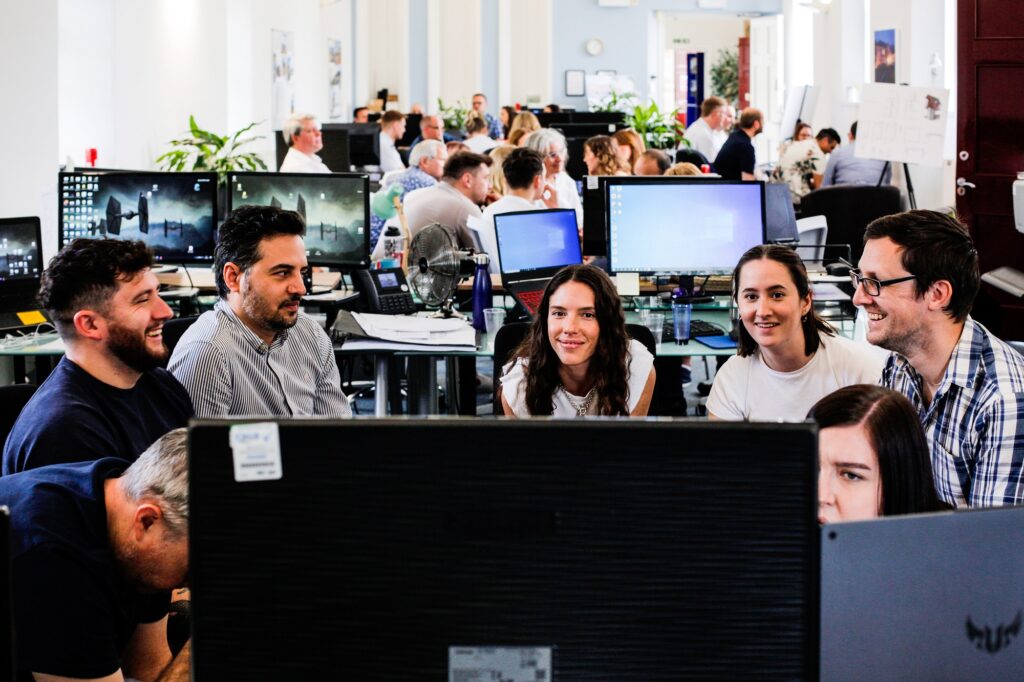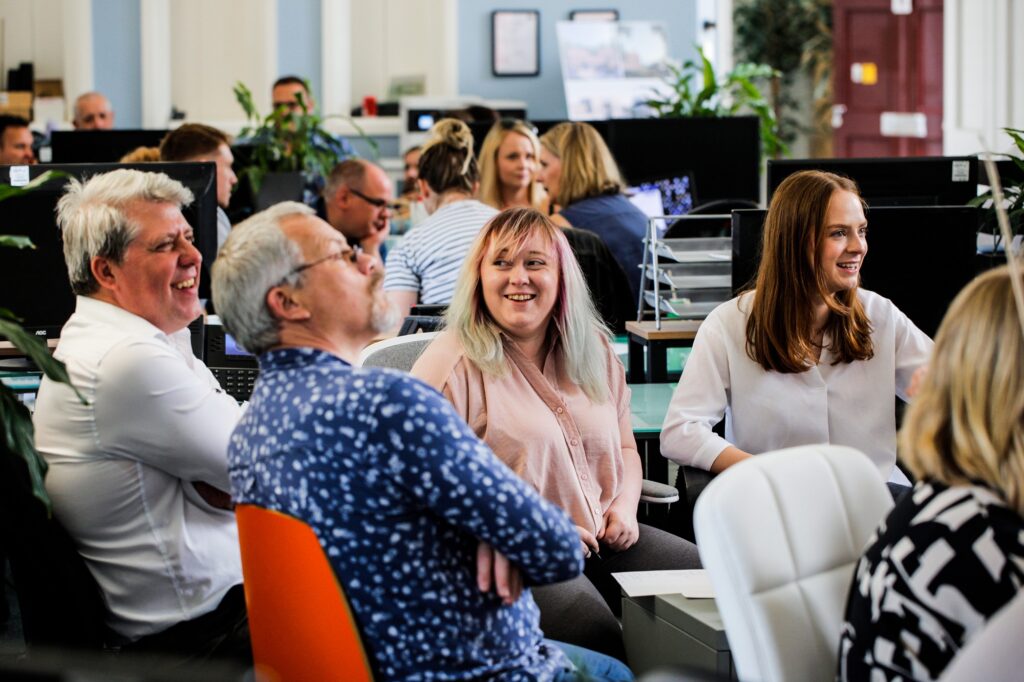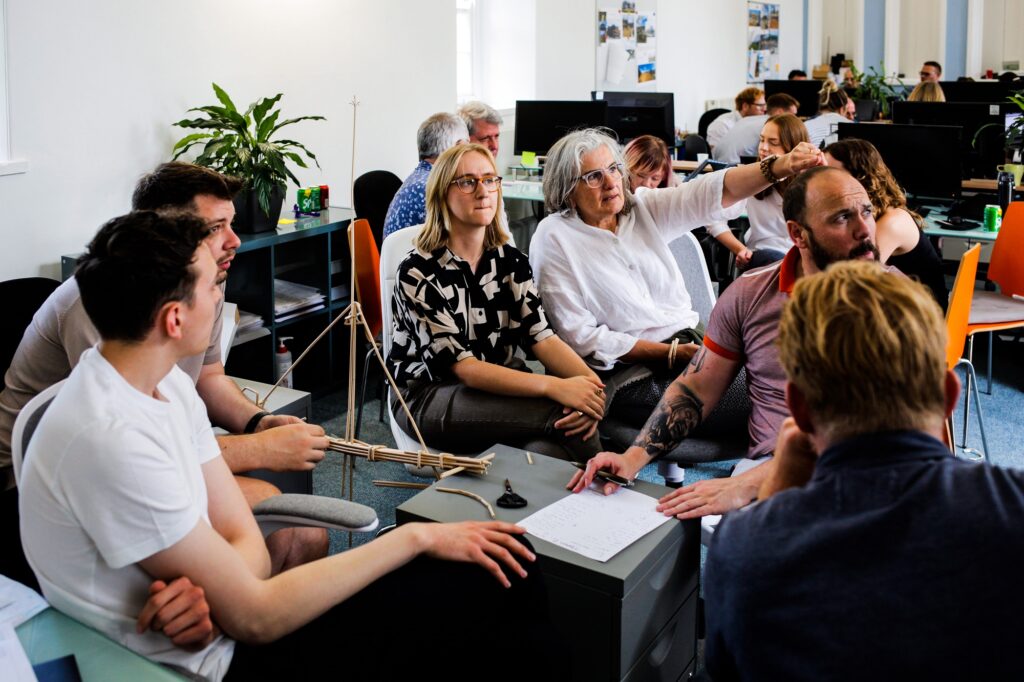 After not being able to hold practice days for 18 months due to the pandemic, it was nice to be able to bring everyone back together again in Richmond for our second event in less than a year.
It was a day to celebrate achievement across the practice, including official welcoming new members of staff who have joined our growing team in recent months.
Despite all the challenges we have faced, the practice has never been busier. We currently have 30-plus major residential care projects on site, with 40 care homes or care villages currently in the planning process.
That's testament to the skilled team we have put together at Harris Irwin and the Directors couldn't be any happier with the hard work and dedication of each member of staff.