31st January 2022
Richard's story
In our latest staff profile, we speak to one of our longest-serving members of staff, Richard Woodcock and discover how he uses his talent in architecture in other areas.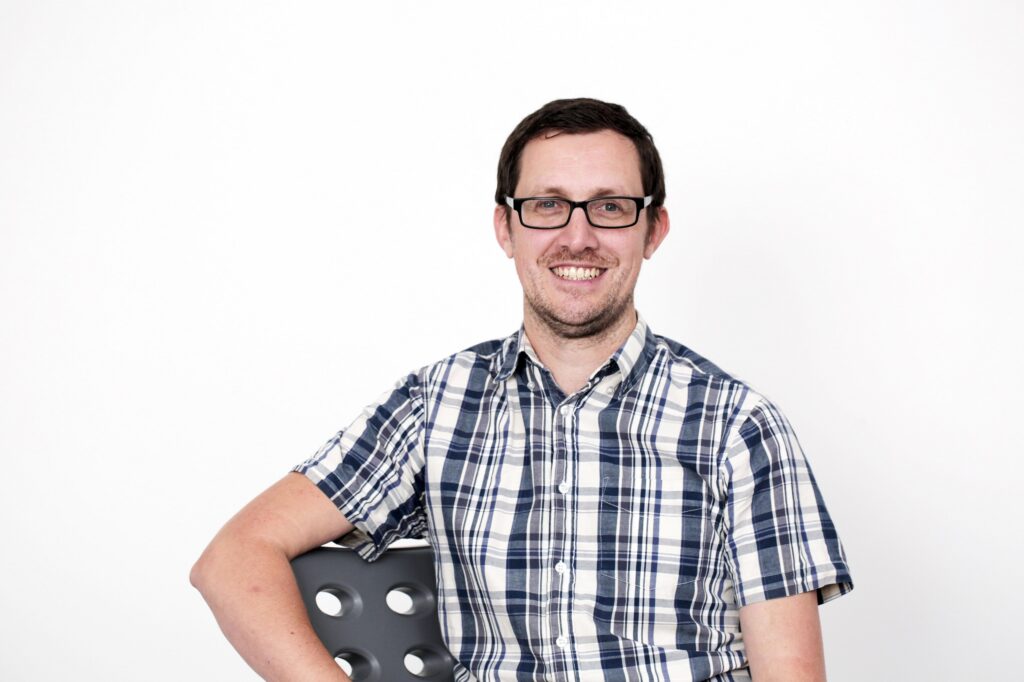 "I always enjoyed drawing when I was at school, but architecture wasn't something I thought about until someone mentioned it to me and that got me thinking about pursing a career in it.
"I was talked into doing four A-Levels in schools, art, design and technology, maths and physics. I now use three of these in my job, but I honestly don't think I have ever needed to use physics again.
"I went to Dundee University to a BSc in Architecture and after three years returned to the region and became a part 1 architectural assistant at a small practice in Richmond, North Yorkshire, and it wasn't Harris Irwin
"It was good experience and stood me in good stead for when I returned to Dundee to do my Masters.
"On completion of this I came back to the same practice. Ian Holme, who is one of the directors at Harris Irwin, worked at the same practice then and so when he helped to re-establish Harris Irwin with the founding director Mike Irwin, they asked me to join, which I did in 2013.
"Back then, we were a much smaller practice than we are now and didn't just specialise in care home design, so it's been great to be part of the growth of the practice.
"Given we now just concentrate on the design of care homes, I attended the Dementia Services Development Centre Course at Stirling University as we are involved in a number of care home projects where providing a dementia friendly environment was key.
"It helps you understand the challenges people with dementia face and how you can make it easier for them when designing a care home, for example ensuring you have corridors which lead somewhere, like to a day room or a seat next to a window.
"The project I am most proud of is a care home in Hereford. I was involved in this from start to finish and it won the best new care home in the 2020 Pinders Healthcare Design Awards, which was amazing.
"I really enjoy working at Harris; it's just like a family albeit it a much bigger one than from when I started.
"Outside of work I enjoy spending time with my wife and our three children, and we have a touring caravan that we like to use as much as we can.
"I also set myself a challenge during one of the lockdowns as I was tired of working from our spare bedroom, so I designed and built a summer house from scratch using materials like wooden pallets and now that serves as my home office.
"In that sense, architecture has served me well in more than one way!"