20th December 2020
Rob judges RIBA awards
An architect from Harris Irwin helped to judge awards celebrating the talent of architecture students in the North East.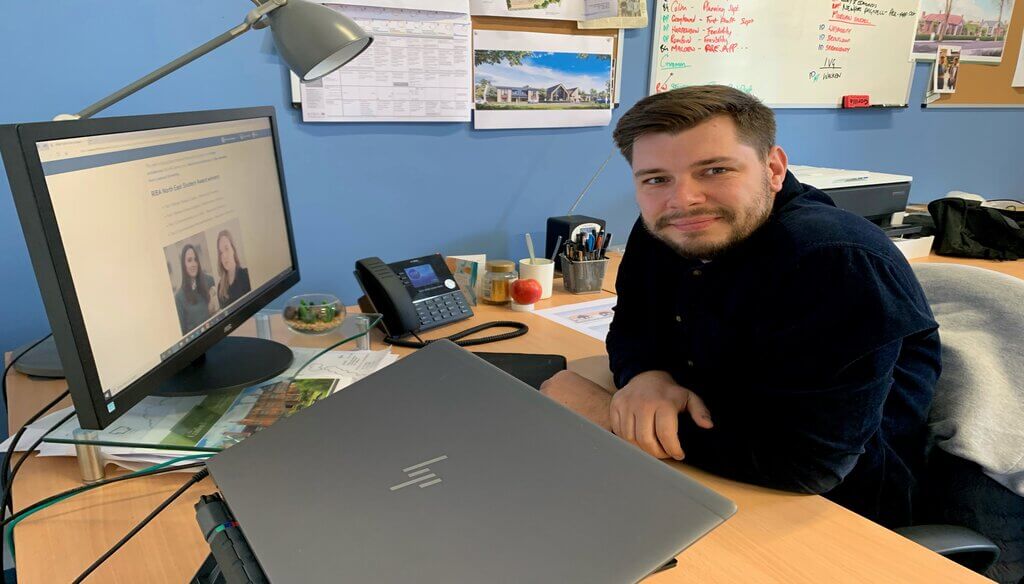 Our Project Architect Rob McCartney was part of a judging panel of three who looked at the work of students from Newcastle University and Northumbria University.
The RIBA North East Student Awards were delivered online this year due to Covid-19, with the selected students, two Part 1 and two Part 2 students from each university, presenting their final year project work digitally to Rob and his fellow judges.
Rob, who studied at both universities during his architectural studies, said he was impressed with the quality of the students' work.
He said: "Having attended both universities and being a member of RIBA, it was an honour to have been asked to be part of the judging panel.
"The standard of entries was very high and having to present their work via Microsoft Teams added a whole new element to the process."
The winner of the Part 1 project was Roxana Caplan, from Newcastle University, who designed a fisherman's community and boatmaking centre, and the Part 2 award went to Emma Hodgkiss from Northumbria University, for her concept of rewilding the A1 road with more sustainable and environmentally friendly alternatives.
Rob said: "Both Roxana and Emma demonstrated good use of mixed media to present their work, including hand drawings, CGI's, and models, and presented their work very well.
"My eyes were immediately drawn to their projects and it was clear they both went above and beyond and the effort they had put in was outstanding."
Rob says his experience of being a judge was a very positive one.
He adds: "It was heartening to see the very high standard of work being produced by students at university and based on what I have seen, the future looks very bright for the industry."