14th October 2021
Stewart's story
In our latest staff profile, we speak to one of our Associates Stewart Anderson and discover why he is now providing technical services during the building of new care homes rather than being an officer in the Army.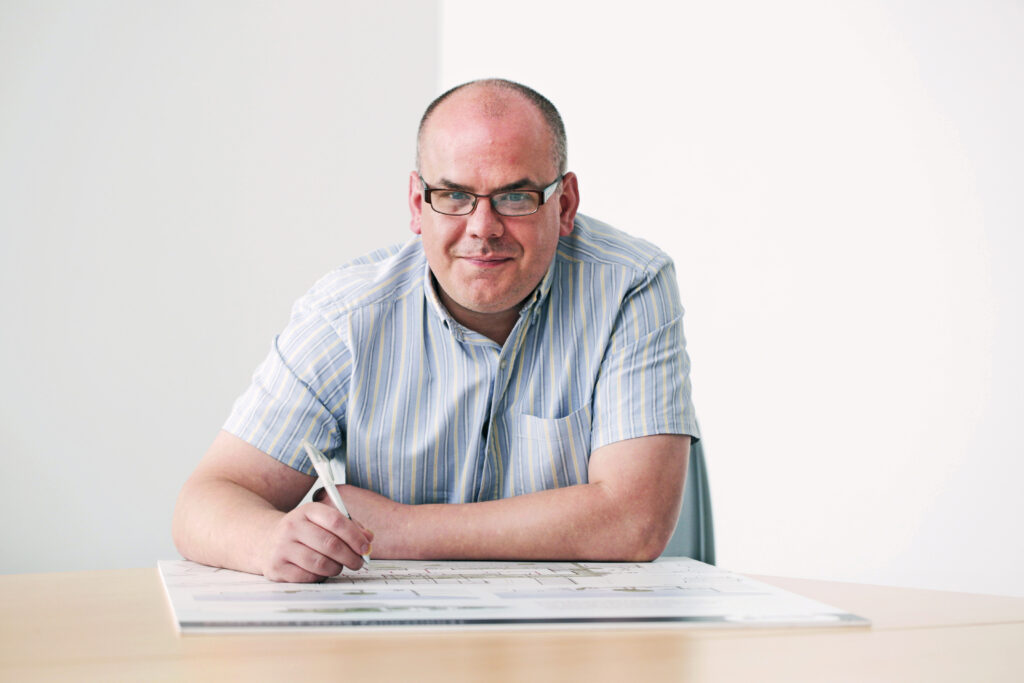 "My dad was in the Navy so when I was younger, I attended a military boarding school in my native Scotland.
"The very nature of the school meant I was destined to join the military services and I chose to become an officer in the Infantry but in order to do this I was advised to attend University to obtain a degree.
"Whilst considering my options for University I got a part-time job working in an architectural practice in Glasgow for six months as I had always enjoyed graphical communications, which is essentially technical drawing,
"It was during that time that I began to tire of the discipline of being an army pupil and having orders barked at me such as buffing my shoes till you could see your face in them or not having sideburns past halfway down your ear. I wanted to live life to the fullest.
"Having commenced my degree in Architectural Design and Management, it also became apparent that the design side of Architecture wasn't for me and that I wanted to specialise in the delivery and technical aspect of the job.
"I subsequently gained employment as an Architectural Technician and took the decision to return to education on day release attaining a HNC in Building Studies, a HND in Architectural Technology, and having promised myself and my family that I would one day obtain a degree, I returned to University and gained my degree in Architectural Technology. I never did like to do things the easy way!
"I worked in various architectural practices over the years and at one point started to specialise in 3D visualisation and even set up my own business to do this for a number of years. Once I got married and started a family, however, I decided that I wanted more security and therefore decided to go back into employment. Fate seemed to be at play when I saw an advert for a job at Harris Irwin Architects, as I had worked with one of the directors, Mike Irwin, in a previous role, and this led to me having been employed with the firm for the last seven years.
"The role of Architectural Technologist is varied and can range from working on small scale drawings such as window details, through to working on site plans for multi million-pound projects. I will often find myself on site visits throughout the UK and every job throws up its own new set of challenges each time.
"In 2021, I was given the title of Associate and as well as leading a team of four, I am the main lead for one of our long-standing and biggest clients, Barchester Healthcare, and at present I am compiling new drawing standards which will eventually be rolled out across the practice and help to future proof everything we do at Harris Irwin.
"It is a very rewarding job with lots of responsibility and seeing big care projects from inception through to completion gives me great satisfaction."