2nd March 2021
Under construction
Even when the buildings we design are being constructed, you would be surprised at the unexpectedly beautiful spaces which emerge during this stage, whether it's internally as rooms are being created or outside where you really begin to see the project taking shape.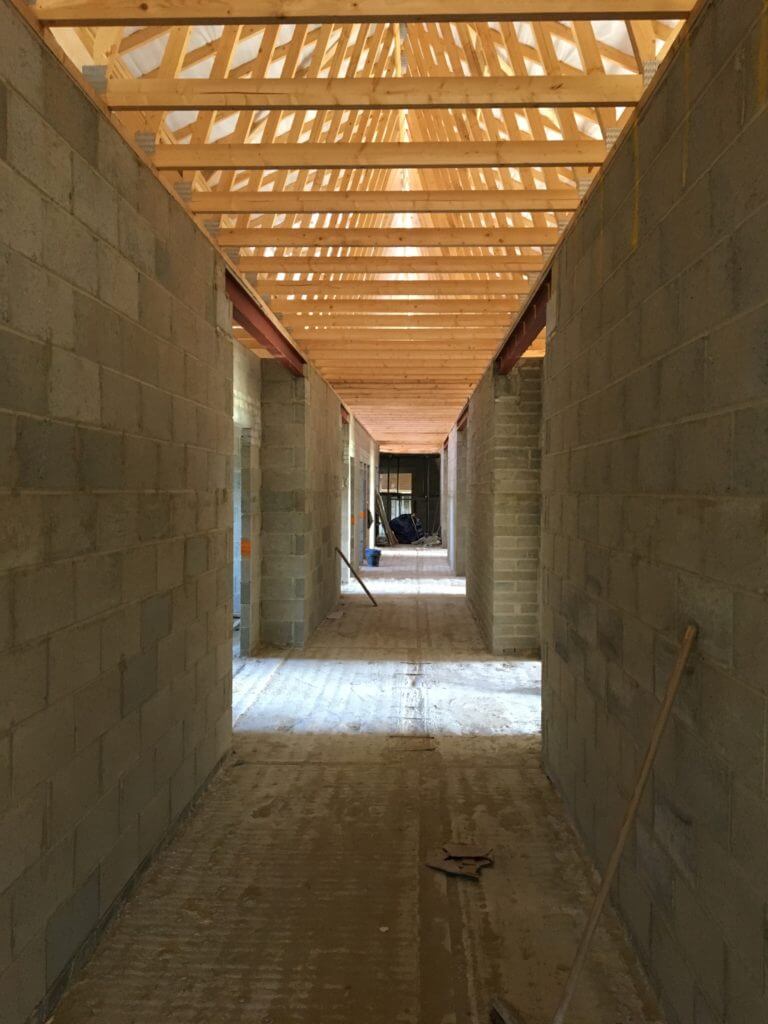 Architects are often associated with original drawings, computer generated images and the final images of the buildings looking resplendent, but we get just as much pleasure at taking photographs during the construction phase.
The picture above was taken at a care home project in Sussex and shows one of the corridors in the home. The pictures below show another care home under construction in Surrey, and specialist care facilities at various stages of the build process in Devon and Somerset.