Albany Meadows, Balsall Common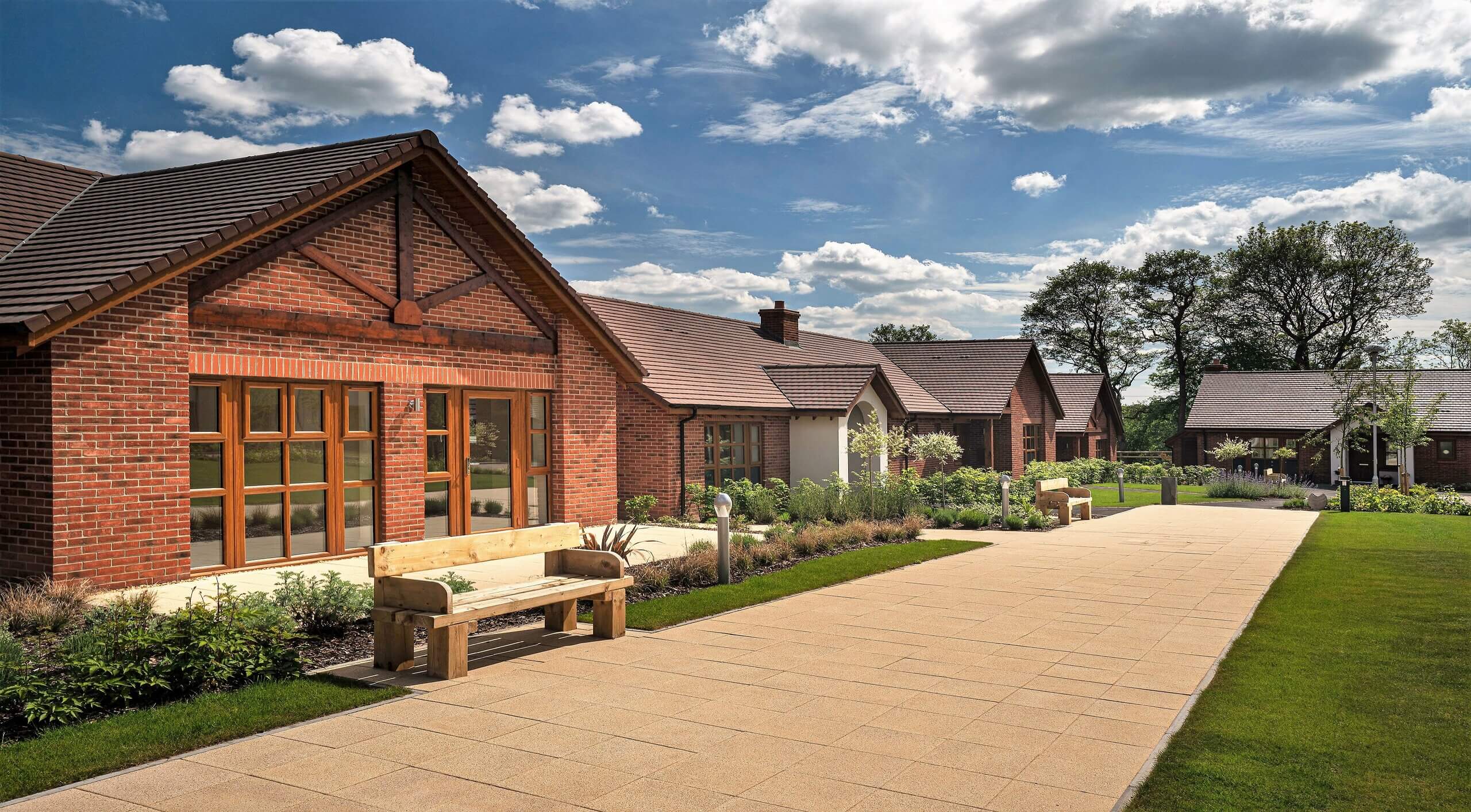 Albany Meadows is a retirement development located in Balsall Common in the West Midlands. Sitting next to an existing care home, it features privately owned homes which are purchased on a leasehold basis.
Each home is finished to a very high standard, offering a high quality and modern design and finishes.
| | |
| --- | --- |
| Type: | Care Village |
| Client: | Barchester Healthcare |
| Local Authority: | Solihull Metropolitan Borough Council |
| Scale: | 47,095 sq ft |
| Status: | Completed autumn 2019 |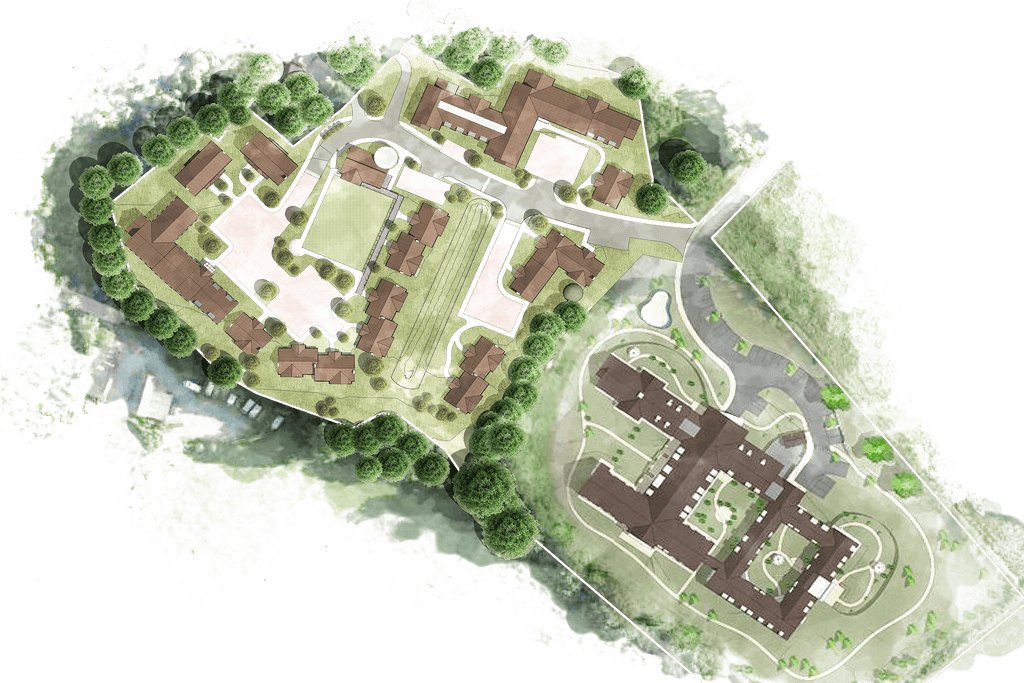 A desire to create comfortable well lit homes, together with a community building providing a space for social interaction and wellbeing was at the heart of Harris Irwin's design..
An existing culvert and a sloping site with a difference in level of approx. 3m, resulted in the units being built at different floor levels whilst retaining accessibility around the site for elderly and disabled residents.
The culvert 1.5m below ground level presented the main design challenge on the site was which had to be considered when planning the site layout. Rather than turn our back on the culvert it was chosen to develop it as a well landscaped feature with a footbridge over for residents to access and enjoy the setting to its full.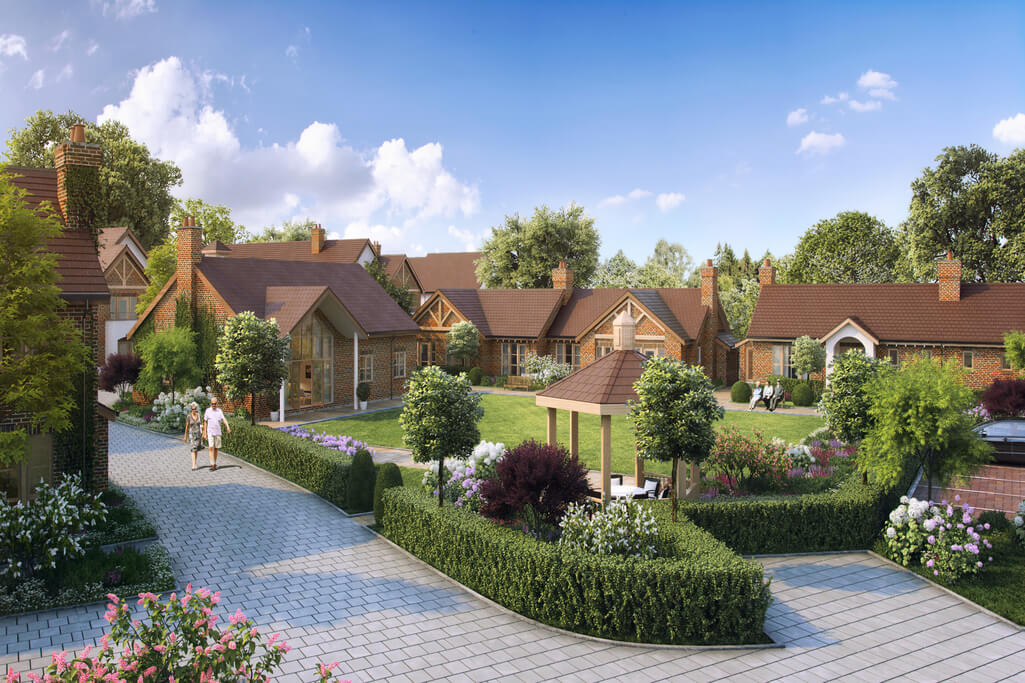 To maximise the views each unit was considered separately as far as possible with the design creating individual views into the trees, on to the green and into courtyards. Wherever possible the units are designed to have a dual aspect to maximise both natural light and attractive views.
All of the accommodation is designed as spacious two bedroom dwellings giving owners the opportunity to use their home as flexibly as they choose for example either using the second bedroom as a study, or as a guest bedroom for visiting friends or family. Each building has its own individual character through material choice and detail, yet together retain a domestic scale which helps residents feel that they are in familiar surroundings.