Bradway, Sheffield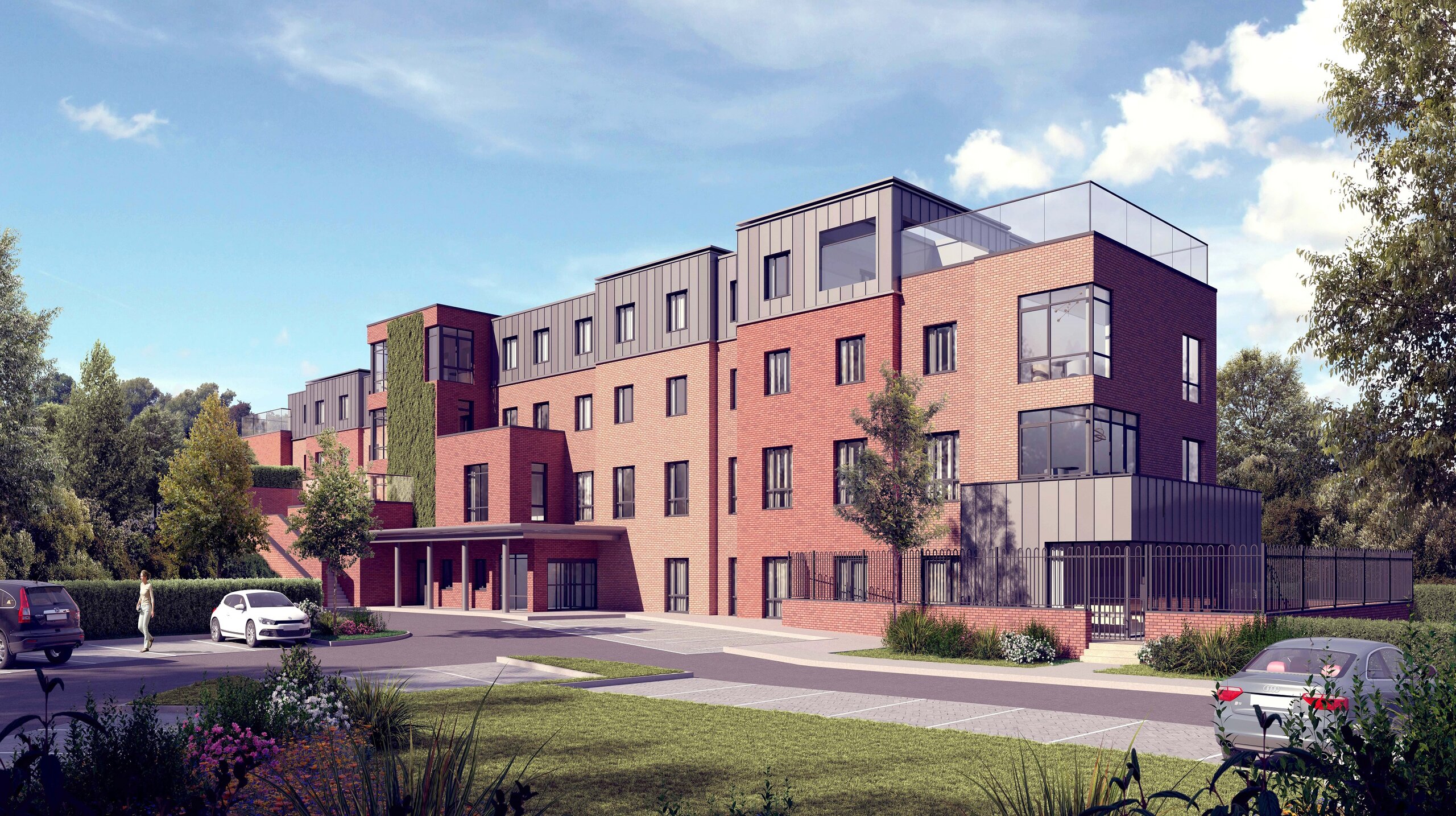 This 80-bedroom care home designed by Harris Irwin on behalf of Cinnamon Luxury Care is being built off Twentywell Lane in Bradway, south Sheffield.
Featuring individual bedrooms with en-suite bathrooms, private dining, a café, hair and beauty salon, and a cinema, along with dedicated lounge and dining areas on each floor, the scheme will provide first-class residential facilities for the local community.
| | |
| --- | --- |
| Type: | Care Home |
| Client: | Cinnamon Luxury Care |
| Local Authority: | Sheffield City Council |
| Scale: | 46,048 sq ft |
| Status: | SOS Spring 2021 |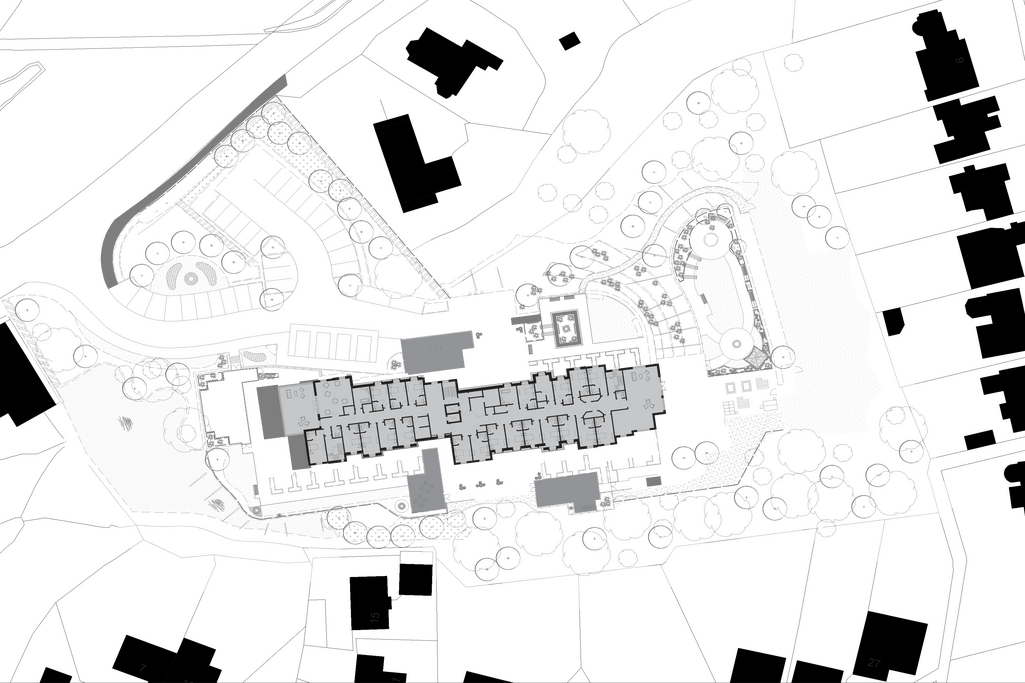 A steeply sloping site surrounded by mature trees and existing residential properties we have developed a building which takes advantage of these rather than been seen as a constraint to the design.
Designed over 4 stories stepping up the site toward the south each level has access to landscaped gardens, which on a typical flat site would be impossible. All residents therefore have access to meaningful outside space and can enjoy the setting of the building to its fullest.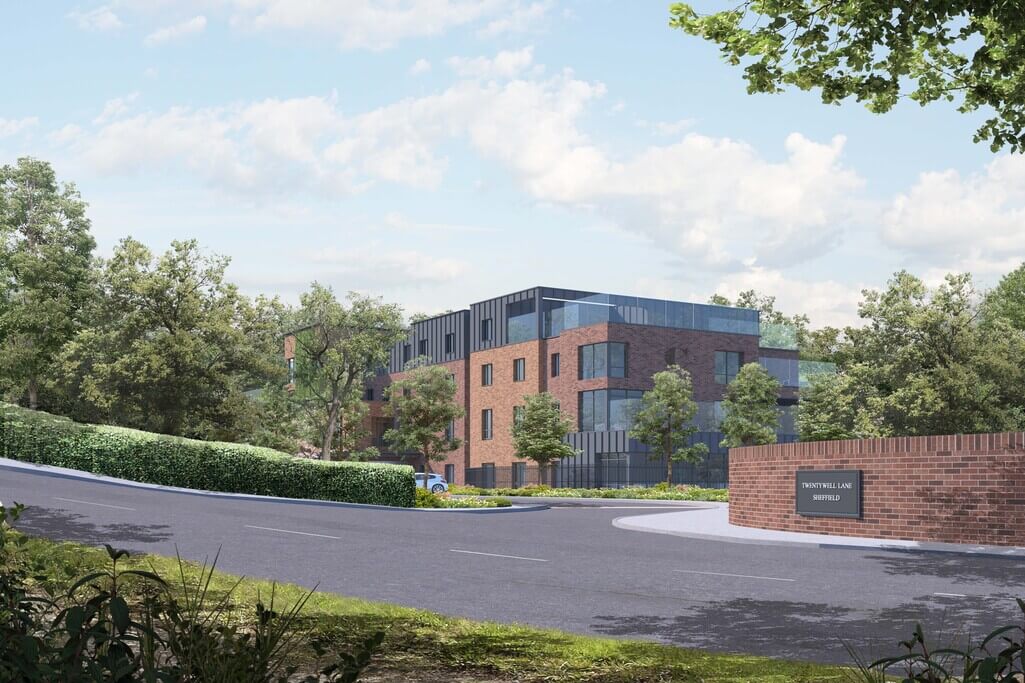 The site layout dictated a long linear building, however locations of lounges, destinations and slight stepping in the footprint breaks down this length to retain a residential scale internally.
A simple palette of materials was chosen to reflect the local vernacular of predominantly red brick, and to sit comfortably alongside the surrounding properties. Scale and mass has been controlled by use of flat and mansard type roofs, together with stepping back of terraces at upper stories. This allows the building to not be over dominant, yet also provides a clearly more contemporary style and individual identity.