6th October 2022
Design award
A care home designed by Harris Irwin Architects has been short-listed for a prestigious design award.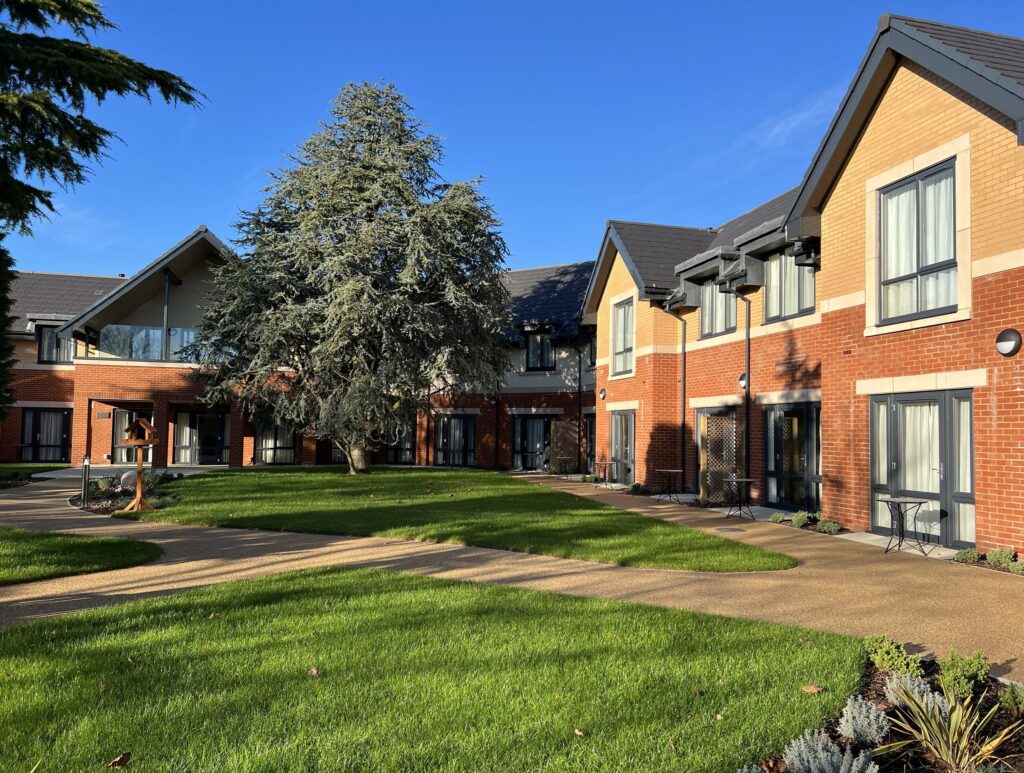 Chichester Grange in Chichester, West Sussex, has been named as a finalist in the 'Care Home Design of the Year' category of the 2022 Leaders in Care Awards.
The75-bedroom home, which is operated by Care UK, has been recognised for promoting independence through its communal areas, as well as its impressive, landscaped gardens.
Opened in December 2021, Harris Irwin worked alongside Care UK and developer Frontier Estates from inception through to completion to deliver a high quality home for older people, including those living with dementia.
The home is one of five competing for the title of 'Care Home Design of the Year,' with the winner being announced by on the eve of the National Care Show on 11th October.
Ian Holme, Director of Harris Irwin Director, said, "Everyone at Harris Irwin is delighted that Chichester Grange has been shortlisted for this prestigious award.
"It recognises the successful outcome of working closely with operators and developers throughout the process to deliver a scheme that meets, or indeed exceeds, their bespoke requirements and aspirations."
Georgina Stocker, Regional Director for Care UK, said: "Chichester Grange is a state-of-the-art care home specially designed to enable residents to live active and fulfilled lives, while also promoting independence.
"We are delighted to have been shortlisted for the Leaders in Care Awards in the 'Care Home Design of the Year' category and we want to thank Harris Irwin Architects for their help in the design of the building."
Sam Rous, Development Director, Head of Healthcare at Frontier Estates, said: "This nomination is recognition of Frontier's ethos, which is that great partnerships produce great care homes.
"Through exceptional teamwork with Care UK and Harris Irwin Architects, Chichester Grange provides the people of Chichester and surrounding area with a first-class care home, offering high-end facilities and a luxury environment for staff and the increasing elderly population."
Click here to read a project profile on Chichester Grange.